Event Catering
We are passionate about what we do!
Relax and enjoy the occasion with an amazing, locally-sourced menu.
Weddings/Dinner Reception
A Customized Culinary Experience for Your Special Day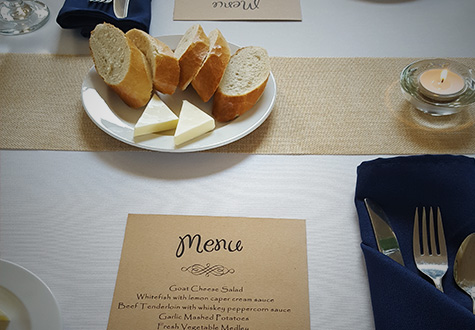 Add a touch of elegance and variety with multiple possibilites!
We encourage you to lay the groundwork, in a one-on-one setting, and let us begin the process of customizing your event. Through detailed planning and execution we give you the ability to relax and enjoy the occasion by relieving all stressors associated with preparation.
Not sure where to start? Check out some suggestions from our menu:
Fresh, crisp veggies, locally-raised meats, artisan breads, and flavorful seasonings.
Corporate Luncheon
Sensational Options, Service Par Excellence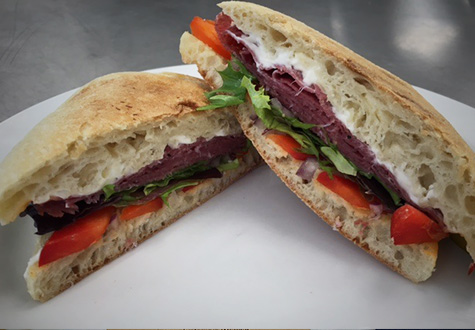 We offer a full line of artisan sandwiches, tasty salads, the freshest sushi, delicious entrees, and more!
If you're looking for knowledgeable planning, responsiveness, fabulous food, and top-notch execution, look no further.
Got something specific in mind? Looking for ideas? We're your guide. Peruse our menu for just a few options: Lunch-on-the-Go, Hot Lunch, and Hors D'oeuvres!
Environmentally conscious food prepared from scratch on site with
sustainable, locally produced ingredients.
Hors D'oeuvre Reception
Exquisite Bits that Excite the Palate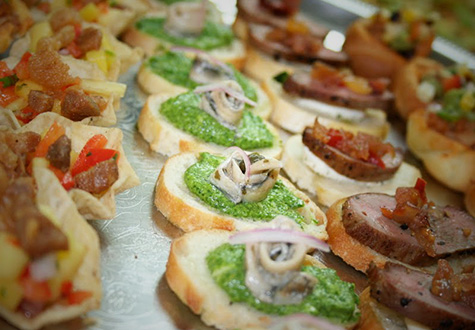 Whether you need a prelude to wow your guests while they wait, or something light for your next get-together, we've got ideas that excite the palate and get the party flowing.
We combine the finest assortment of cheeses, meats, and produce for both classic and innovative flavors.
Check out our menu for some inspiration!
Professional, worry-free catering

services bring together our passion for great food, delicately prepared meals, and mindful service.
Additional Offerings
Create the Perfect Celebration with Customized Menus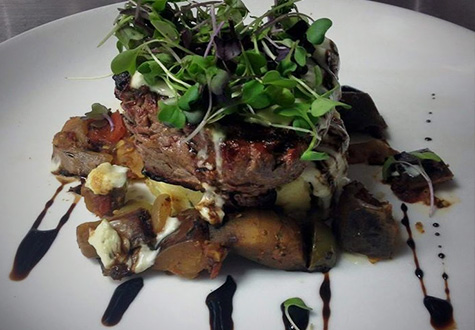 Planning can become a difficult and frustrating process when trying to design your ideal event. So, let us help you with the details!
Relying on our knowledge and experience provides us the ability to plan and coordinate your event, while focusing on what matters most to you.
We offer assistance in creating customized menus featuring the freshest ingredients available, organization of timeline and activities and coordination of all the finer details, including rentals.
Peruse our rates and give us a call!